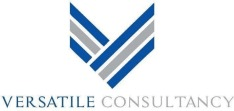 Marketing Officer/ Manager
Versatile Consultancy
Dubai

DH 7,000-8,000 per month
Permanent
Full-time
Job description

Marketing Officer/ Manager

Job Brief:

Employer:

Cake Shop Designation:

Marketing Officer/ Manager Job Location:

Dubai, UAE Salary:

AED 7K - 8K Key Responsibilities:
Develop marketing strategies for company, including company websites and social media
Create and execute lead generation programs
Analyze data to determine campaign efficiency
Ensure creative marketing materials undergo regular review and adhere to brand guidelines
Develop and communicate marketing plans, campaign results and project recommendations to senior management team
Collaborate with marketing and other professionals to coordinate brand awareness and marketing efforts
Plan and execute initiatives to reach the target audience through appropriate channels (social media, e-mail, TV etc.)
Analyzing marketing data (campaign results, conversion rates, traffic etc.) to help shape future marketing strategies
To regularly create, schedule, implement and maintain smooth performance of promotional marketing campaigns & activities in Social Media and Inside the coffee-shops in order to increase visitors and followers offline in shops and online on pages as well as to improve public image and brand of the company.
Should be well versed with Social Media marketing, In-shop promotions, Website marketing, etc.
Job Responsibilities:
Key Skills:
Proficient knowledge of classic in-door and outdoor promotional and Social media promotional tools to perform activities as written above.
Knowledge and understanding of retail clients needs and how to deliver it to him through Social media and retail promo offers/samples.
Interpersonal, organisational and time-management skills.
Goal oriented with a desire to exceed expectations.
Similar marketing experience in cafes/restaurant/retail not less than 2 year.
Total work experience not less than 3 years.
English, other languages are preferable.
Experience to work in CRM/ERP, Microsoft Excel.
Minimum Experience:

3 years Qualifications:

Bachelor's Degree or Equivalent Nationality:

Any ( preferably Eastern European) Gender:

preferably Female

Nationality: Eastern European

Minimum Qualification: Bachelor's Degree or Equivalent

Work Experience: 3 Years

Salary: 7000 - 8000

This job is based in Dubai, United Arab Emirates.

Versatile Consultancy