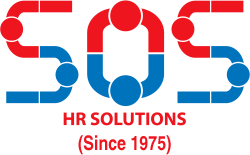 SCHEDULER
SOS HR Solutions
Abu Dhabi

Permanent
Full-time
Job Description and Requirements
Purpose of job:
Supports the Senior Maintenance Scheduler in maintenance scheduling functions,responsible for issuance of daily and weekly maintenance schedules.
Carries out resource forecasts and coordinates with planners, maintenance coordinators, operations and maintenance supervisors for the efficient job execution.
Minimum job requirements:
Completion of Secondary (12 years) education followed by a 2-3 years diploma in engineering or equivalent.
5 years' experience in planning and scheduling preferably in a refinery / gas processing plant environment.
Knowledge and experience in schedule systems including baseline and rebase lining.
Knowledge of maintenance and shut-down planning processes, planning tools, project management and control techniques.
Excellent computer skills including MS Office, MAXIMO, scheduling software such as Primavera Project Planner (P6) and MS Project Planner.
Effective design and implementation of work schedules.
Excellent communication and interpersonal skills.
Data analysis and report writing skills.
Good oral and written English. Arabic language is preferable.
Akhtaboot