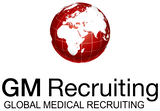 Rehabilitation Team Leader - Physiotherapist
Global Medical Recruiting
Abu Dhabi

Contract
Full-time
Introduction

Amazing contract job opportunities available for a REHABILITATION TEAM LEADER at a Home Care Group in ABU-DHABI, UAE.

Are you a SuPeRioR patient focused medical professional who beliefs that each and every patient should receive the right level of care, in the right setting, at the right time? Do you want to take your career to the next level by gaining international work experience while earning an excellent salary package?

If yes, please do read further…

In this role you will earn a total monthly salary package of 33 333 AED (basic salary + housing allowance). Paid in AED.

33 333 AED is +/- R135 000 (South-African Rand) / 7040 GBP/ 13 250 AUD/ 9100 USD/ 12 000 CAD per month.

Package

A Competitive Recruitment Package offered to Overseas candidates (for a unlimited time period, 6 months probationary period):

Total monthly salary package is 33 333 AED (basic salary + housing allowance). Paid in AED.

33 333 AED is +/- R135 000 South-African Rand / 7040 GBP/ 13 250 AUD/ 9100 USD/ 12 000 CAD per month.

Basic Monthly Salary (tax free)

Consolidated Allowances

Housing: For candidates coming outside of the UAE accommodation will be provided for 1 month only during the first month of employment.

Health Insurance: With group approved insurer provided for yourself by the company. You may enroll family members in said coverage at your cost. The cost of family coverage will be deducted from your monthly salary.

Annual Leave: 22 Working days per year (excludes off days and public holidays) for therapist working 5 days per week.

Working Hours: 4 days a week/12 hour shifts. .

Flight Tickets: To home country provided following the first anniversary of the commencement date and every year thereafter you shall be provided with one economy class return air ticket (for you only) to your home country. If you choose not to fly to your home country, you can elect to receive this amount in cash amounting to 3 000 AED.

Training and development opportunities.

Service bonus upon completion of contract.

The benefits outlined here are those that apply to most employees.

**PLEASE ENSURE THAT YOU MEET THE MINIMUM REQUIREMENTS BEFORE APPLYING**

Minimum Requirements

QUALIFICATION:

Required:

Discipline specific Bachelor Degree (min 3 years course duration) for example in Physiotherapy/Occupational Therapy/Speech Therapy/ Dietetics/ Respiratory Therapy.

OR direct entry to a recognized program with the attainment of a discipline specific MSc Degree.

+

Valid BLS certificate. For DOH-Abu Dhabi Licensing application, the acceptable Basic Life Support (BLS) must be from accredited by one of the following bodies:

1. American Heart Association

2. European Resuscitation Council

3. New Zealand Resuscitation Council

4. Australian Resuscitation Council.

Desired:

a. MSc or participation in the completion of a relevant postgraduate degree/diploma.

b. Evidence of completion of discipline-specific specialist courses Eg. Bobath, Airway Management

c. Advanced Life Support ACLS or PALS.

EXPERIENCE:

Required:

a. Not less than 8 years in a large hospital with relevant experience with patients with similar diagnoses seen in acute care hospital or rehab facilities.

Desired:

a. The wide background is preferred (i.e ICU, acute medical/surgical).

b. Evidence of progression in advancing leadership/senior roles and responsibilities.

PROFESSIONAL LICENSURE/REGISTRATION:

The applicant must have a valid professional license to practice, or registration (where applicable) from home country and/or country of last employment.

Must be eligible for Department of Health license Abu-Dhabi or transferable UAE license.

Specification

Leads and directs rehabilitation service provision within the allocated facility.

Responsible for providing and ensuring safe, effective, evidence-based and interdisciplinary therapy (Physiotherapy, Occupational Therapy, Speech and Language Therapy, Respiratory Therapy, Dietetics, and Special Education) adult and pediatric services within their professional scopes, in a long-term care setting.
Is able to communicate effectively at all levels within the interdisciplinary team.
Promotes a progressive attitude to the continual improvement of patient care through research, evidence-based practice and the developmental of additional clinical skills in the specialty.
Assists in the safe, effective and efficient management of the department with allocated resources.
Promotes good health and well – being through education.
Understands supports and promotes the mission, vision, and values of the Healthcare facility. Adheres to and promotes the applicable professional codes of conduct.
Why living in the United Arab Emirates (UAE) is an experience like no other.

The United Arab Emirates is home to a wide range of nationalities and has much to offer. It has a huge variety of exciting cultures and food. According to the UN - United Nations more than 88% of the UAE's residents come from abroad. According to data from embassies 120,000 people from the UK and 50,000 from the US live in the UAE. English is widely spoken, and the number of expats means that you'll always have a community available to you if you need it,you won't be alone. You'll be in good company as an expat.

According to a new report the UAE is ranked the safest place in the world. Research reveals that 96.1 percent of people feel safe walking outside at night.

The UAE is keen on promoting happiness. The country aims to become one of the five happiest countries in the world by 2021, so why not hop on board?

There's no income tax which means everything you make is yours to keep.The UAE government introduced VAT in 2018 for the first time on most goods and services, at the low rate of 5% – but that's it. No income tax.

The beaches and weather are amazing, the UAE is a land of blue skies. If you love relaxing on the beach then the UAE is perfect for you. There's plenty of natural beauty too, including the wonderful Empty Quarter (Rub' al Khali)- largest continuous sand desert in the world.

Everything in the UAE is just gorgeous, from the man-made islands off the coast of Dubai to the world's tallest tower, Burj Khalifa.

Thankfully, it's not too difficult to move there – especially if you land a decent job like this one.

About the Employer

This healthcare provider is the first CARF-accredited (Commission on Accreditation of Rehabilitation Facilities) comprehensive integrated inpatient rehabilitation hospital in the UAE. It currently operates 2 hospitals - a long-term care hospital for medically complex patients in AL AIN, UAE and the first specialized inpatient rehabilitation hospital in ABU DHABI, UAE.

A private specialized provider of the following healthcare services including:

POST ACUTE REHABILITATION:
POST STROKE REHABILITATION: Helping patients recover from a stroke or brain hemorrhage through an intensive program of inpatient rehabilitation. Provides intensive, in-patient rehabilitation after a stroke or brain hemorrhage leading to body weakness, speech and language difficulties, swallowing difficulties, cognitive and perceptual deficits and a range of other neurological impairments.
NEURO REHABILITATION: Restoring function and independence after a severe head injury, complex neurosurgery or spinal injury. Provides intensive, in-patient rehabilitation following traumatic brain injury and neurosurgery.
MEDICALLY COMPLEX REHABILITATION: Restoring function and independence for patients with complex medical disorders such as breathing difficulties, neurological conditions, complex wounds or complications of diabetes.
REHABILITATION AFTER SURGERY OR TRAUMA: Restoring function and independence following trauma or major surgery including complex orthopedic procedures.
LONG TERM MEDICAL CARE:

The Healthcare providers Long-Term Acute Care facilities are fully licensed hospitals with ICU-level capabilities but a warm, home-like feel – combining traditional architecture and modern design to create a healing environment
VENTILATED AND MEDICALLY COMPLEX PATIENTS: Intensive medical care and rehabilitation for pediatric and adult patients on long-term mechanical ventilation.
NON-VENTILATED PATIENTS WITH ADVANCED MEDICAL CARE: Comprehensive medical, nursing, and rehabilitative care focused on maximizing the individual's quality of life.
HOME CARE AND TRANSITIONAL CARE:
HOME CARE: Supporting patients at home with regular visits by a specialized team of doctors, nurses and rehabilitation experts. The Home Care team specializes in caring for patients in the comfort of their own homes – especially those with complex medical needs not adequately served by non-specialized home care providers.
RESPITE CARE: Caring for patients in the temporary absence of family members or regular caregiver – including for patients with complex medical needs who require 24-hour medical and nursing care. The Respite Care service provides short-term accommodation in the healthcare facility for patients who are usually cared for at home. This provides temporary relief when family members or regular caregivers are away and gives patients all the benefits of care at an Healthcare facility.
TRANSITIONAL CARE: Hands-on support with home modifications, carer training and equipment for patients and families to ensure a smooth transition from hospital to home Healthcare provides a dedicated Transitional Care service for patients moving from hospital to home following a major illness, surgery or a period of intensive rehabilitation – whether in their home country or after receiving medical care overseas. The transition is managed in stages – initially with home visits and brief home-stays and later with a detailed home or workplace modification plan prior to discharge. The team of doctors, nurses and rehabilitation experts support the patient and family at each stage of the process.
Why you would love working for this healthcare provider.

This Healthcare provider is not only JCI accredited but ALSO the only CARF accredited ( Commission on Accreditation of Rehabilitation Facilities) specialized rehabilitation hospital in the UAE; and the only private rehabilitation hospital with CARF accreditation in the Middle East.

In this role you will join an outstanding medical team consisting of:

ICU specialists, pediatricians, internal medicine specialists and physical medical and rehabilitation specialists –the majority Western-trained.
A strong and experienced nursing team (large proportion of nurses with Western , European and North American training)
A Large in-house rehabilitation team including physiotherapists, occupational therapists, respiratory therapists, speech and language therapists, communication specialists and special educators for both adult and pediatric patients.
Arabic speaking staff on all shifts.
The hospital has latest European and North American equipment including Hill-Rom beds, medical mattresses and state-of-the-art monitoring and patient care equipment. Sophisticated VGo™ telepresence robotics system –the first in the Middle East. REX Exoskeleton Rehabilitation Robot –the first in the Middle East. Specialized hydrotherapy room, gym facilities, external therapy gardens and children's play rooms. The patient rooms is Spacious and well-designed with Arabian architecture and a home-like feeling including private space for personal items, a private bathroom and facilities for carers or family members to stay overnight in private, VIP or VVIP rooms.

Global Medical Recruiting