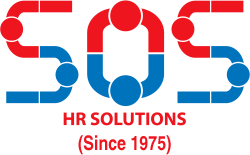 SR. PERFORMANCE MONITORING ENGINEER
SOS HR Solutions
Abu Dhabi

Permanent
Full-time
Job Description and Requirements
Job Responsibilities:
Responsible for monitoring and reporting of Ruwais Refinery Key Performance Measures and RR Score Card; validates integrity of performance measurement and reporting practices, and reviews performance targets to align with industry standards, Company strategic objectives and Company guidelines.
Analyses performance trends, identifies gaps and improvement opportunities, and develops corrective action plans. Follows up with departments to close performance gaps.
Manages performance benchmarking studies, interprets results and prepares management reports.
Prepares regular management reports with explanation of deviations in Unit yields, cost trends, quality and other parameters, highlighting causes and suggesting corrective action.
Minimum Requirements:
B.Sc. Degree in Chemical / Mechanical or Petroleum Processing Engineering.
9 years of Refinery/Gas Plant/petrochemical plant experience, including minimum 3years in Performance Monitoring.
Work experience utilizing Process Historian, laboratory information system (LIMS), and Refinery Mass Balance Reconciliation application and other enabling IT systems.
Knowledge of Oil & Gas Industry benchmarking study (Solomon Study) input data requirement/validation & results / Gap analysis.
Knowledge of Industry Performance Standards, performance measures (KPIs/KMs), and performance management practices.
Familiar with Operating cost elements, budget plan & 5-year plan.
Very good planning & organizing skill, Team work /coordination & presentation skills.
Knowledge of relevant PC packages.
Very good written and spoken English language.
Knowledge of Arabic language is preferable.
Akhtaboot