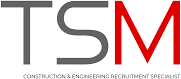 GIS Specialist
Taylor Sterling
Dubai

Permanent
Full-time
Job Description

General Description of Role & Responsibilities:

Create maps and graphs, using GIS software and data collection equipment.
Perform research to obtain and expand existing datasets.
Gather and report on GIS data and determine how data sets are best utilized through GIS.
Compile geographic and demographic data from many sources.
Consult with external stakeholders to access censuses, fieldwork, satellite and aerial imagery, and maps.
Compile data for statistics to incorporate into documents and reports.
Build, manipulate, and update databases.
Enter new map data using cartographic principles.
Analyze and model relationships between geographic data sets.
Operate and maintain GIS system hardware, software, and peripherals.
Present information to clients and stakeholders in verbal or written format.
Analyze and resolve system issues in a timely manner.
Oversee data flow, management and distribution activities to support GIS.
Perform data capture and analysis for GIS product.
Maintain geospatial documentations for reference purposes.
Support in designing and creating geospatial database.
Provide technical guidance to GIS user when needed.
Manage geospatial database and develop maps and aerial photography.
Work collaboratively with various members.
Provides task management or project manage support on GIS-related projects.
Provide support in configuring applications using Esri's ArcGIS Online (Collector, Survey123, Operations Dashboard, Web Maps and Web Applications), to support project work.
Perform Quality Control tests on data entry and map deliverables done by others.
Develop quality control standards for system application.
Support in developing work plan for complex projects.
Work in compliance with GIS standards and quality policies.
Plan and coordinate GIS activities to meet outlined goals.
Assist in preparation of annual budget.
Bachelor's degree in Engineering or related field.
8 years of directly related experience.
Proficient in the Esri Software Suite (Desktop platforms, ArcGIS Online, ArcGIS Enterprise).
Work collaboratively with various members.
Communicate and be able to work as an individual as well as part of a large team.
Proactively provide ideas and solutions to solve project-related problems.
PLEASE DO NOT FORGET TO ATTACH YOUR UPDATED CV! Candidates with no attached cvs will automatically be removed from the system.

Taylor Sterling