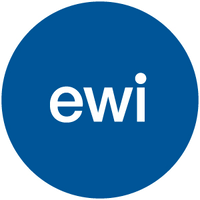 Project Manager - Renewable Energy - Solar PV Plant
ewi Recruitment
Uzbekistan

Dubai

Permanent
Full-time
You will now be redirected to an external site to complete your application. If you are not automatically redirected, please click to continue.

I have read and agree to the and

Add job notification Add job notification Just take me to the job

Click on a message to dismiss it
We use cookies to provide you with the best possible browsing experience on our website. You can find out more below.

Cookies are small text files that can be used by websites to make a user's experience more efficient. The law states that we can store cookies on your device if they are strictly necessary for the operation of this site. For all other types of cookies we need your permission. This site uses different types of cookies. Some cookies are placed by third party services that appear on our pages.

+Necessary

Necessary cookies help make a website usable by enabling basic functions like page navigation and access to secure areas of the website. The website cannot function properly without these cookies.

ResolutionUsed to ensure the correct version of the site is displayed to your device.

essential

SessionUsed to track your user session on our website.

essential

+Statistics

Statistic cookies help website owners to understand how visitors interact with websites by collecting and reporting information anonymously.

AnalyticsWe employ Google Analytics as third party analytics services. This helps us analyse how users interact with our website and to identify patterns. Google Analytics IP address anonymization is also employed, which means we do not store any personal information. This stops individual user identification and re-marketing activities.

essential
All cookies are enabled. You can change this setting at any time by clicking on the cog in the bottom left corner." /> Accept
Show purposes

0207 877 8350

hello@ewirecruitment.com

back
back

Search jobs

Jobs

Project Manager - Renewable Energy - Solar PV Plant

AED35000 - AED38000 per month + (all-inclusive)

,

Start Date: ASAP 2020-06-02 21:08:36 2021-05-31 EWI Recruitment

Job reference: PM-SOLAR PV - Dubai_1591128079

Application complete

Project Manager - Renewable Energy - Solar PV Plant

Your application has been sent to the recruiter.

You will receive an email from us confirming your application.
We have also saved this job in your applications.

Project Manager - Renewable Energy - Solar PV Plant

Project Manager - Renewable Energy - Solar PV Plant

Date posted: June 2, 2020

AED35000 - AED38000 per month + (all-inclusive)

United Arab Emirates, GCC

Permanent

Job description

Project Manager - Renewable Energy - Solar PV Plant

To be based in Dubai with regular travel to Uzbekistan , my client is seeking a Project Manager with strong Solar experience.

Education: University degree (Bachelor / Masters) in a relevant discipline (e.g. in renewable energy, , civil, electrical or mechanical engineering etc)

Experience: A minimum of 15 years of work experience in Engineering and Project Management Consultancy for complex, multi-discipline engineering and construction supervision projects with 5-10 years' experience in the renewable energy sector working on solar PV projects

Duties and Responsibilities

Markets/Customers
Key account management working closely with the client and other stakeholders to achieve satisfaction
Financials
Financial, commercial, change and risk management of the project.
Monitoring and reporting project performance to the client and senior management.
Achieve Targeted Operational Profitability for the project.
Support Cash-flow situation (timely delivery and proper invoicing).
Quarterly and Annual operational forecast (Man-month schedule).
Undertake commercial negotiations with clients and sub-consultants.
Developing operational schemes and service agreements (e.g. PPA, TCA) for the plants.
Business support/development of the operational strategy.
Processes
Project Management capabilities for the development, planning, and execution of large-scale Engineering Consultancy and Site Supervision Renewable Energy (Solar) projects.
Coordinate between head office engineering and site engineering teams.
Communication between various stakeholders.
Construction supervision/monitoring.
Technical assistance for tendering, evaluation of bids, advice on final bidder and contacts negotiation.
Facilitate project inspection, verification, monitoring and witnessing tests.
Monitoring and expediting variation requests.
Maintain/develop change management systems - claims through all PMs and senior engineers.
Contract management (knowledge of FIDIC, RIBA will be an advantage).
Monitoring and expediting defects.
Quality Management skills in international context and standard.
Project risk assessment and mitigation.
Preparing the monthly management reports.
Manage Sub-consultants and Contractor.
Others
Strong leadership, efficient team management skills, ability to resolve conflicting situations and effective problem solving skills.
Day-to-day management of project activities that include establishing and delivering project deliverables on project milestones, project resources (funding, personnel support), and assembling project schedules and revenue targets.
International experience to work in multi-cultural environment.
Fast decision maker under heavy load or fast track project.
Excellent communication.
Presentation skills (technical & strategic).
Power of persuasion.
Language:
English should be excellent - speaking, writing and reading.
Other Languages, like German, French are of advantage.
Other skills:
Available for frequent business trip in the MENA (Middle-East and North Africa) region or outside;
Flexible attitude, team-oriented
Proficiency in MS Office (Excel, Word, Outlook), MS project and/or Primavera.
Salary Offer: Salary is AED 35,000 to 38,000 all-inclusive in addition to per diem while working in Uzbekistan. (9,500 USD to 10,500 USD)

The candidate will be based in Dubai and traveling to the project in Uzbekistan half the time

This is a fantastic opportunity to join a growing business who is aggressively expanding with the renewables sector. If you are keen to be considered or require additional information please see send your CV with references to d.ogunsola@ewi-group.com

ewi is an international consultancy focused on the search & selection of the Worlds leading engineering and construction professionals. We specialize in recruiting expats and local experts for major infrastructure and build projects across the globe.

EWI Recruitment is acting as an Employment Agency in relation to this vacancy.

Reference: PM-SOLAR PV - Dubai_1591128079

Share

Previous job

Recommended jobs

AED40000 - AED45000 per month

GCC, United Arab Emirates

Permanent

Start Date: ASAP

Technical Solar PV Expert - UAEMy client is seeking a Technical Solar PV expert to provide expert engineering advice and input technically and commercially and provide required guidance that will enab...

Share

Negotiable

GCC, United Arab Emirates

Freelance/Contract

Start Date: ASAP

Gas Turbine Mechanical TFA/ Field EngineerGas Turbine Mechanical TFA/ Field Engineer will be required to perform and lead maintenance,overhauls,inspections and other activities on gas turbines in the ...

Share

€100000.00 - €115000.00 per annum

Europe, Germany

Permanent

Start Date: ASAP

My client, a leading Contractor operating across the globe and is currently recruiting for a Contracts Manager to assist with the management of contracts and claims for a major project in Germany. Thi...

Share

Similar jobs

AED40000 - AED45000 per month

GCC, United Arab Emirates

Negotiable

GCC, United Arab Emirates

€100000.00 - €115000.00 per annum

Europe, Germany

Negoatiable

MENA, Iraq

Negotiable

GCC, Saudi Arabia

£40000 - £100000 per annum

Europe, Germany

Refer a friend

1

About us

ewi is a specialist recruitment & mobilisation consultancy headquartered in the City of London with operations in Birmingham, Orlando, New York, Austin and Frankfurt. We specialise in senior and highly technical positions across the engineering, technology and construction sectors.

Job Seekers

Useful Links

Copyright © 2020 ewi Recruitment - Part of nGAGE Specialist Recruitment. All rights reserved. Copyright © 2020 ewi Recruitment Part of nGAGE Specialist Recruitment All rights reserved

EWI Recruitment